Waterproof phone cases for stand up paddling
Quickly take a selfie, write a few WhatsApp messages or just want to track the paddled track using a SUP app. Many people do not want to miss their smartphone when it comes to stand up paddling.
Personally, I've never taken my phone on a tour, but it's easy with various methods. Today I want to introduce you to waterproof phone cases for the iPhone and other smartphones. This report from the ARD-Mediathek, which tested various waterproof mobile phone cases, has brought me to this:
https://www.ardmediathek.de/tv/Servicezeit/Wasserdichte-Handyh%C3%BCllen-im-Test/WDR-Fernsehen/Video?bcastId=7582764&documentId=44109852
Typically, these are products that are waterproof to a depth of 2 or 3 meters. The cases can be used to store smartphones and protect them from water, sand and dirt.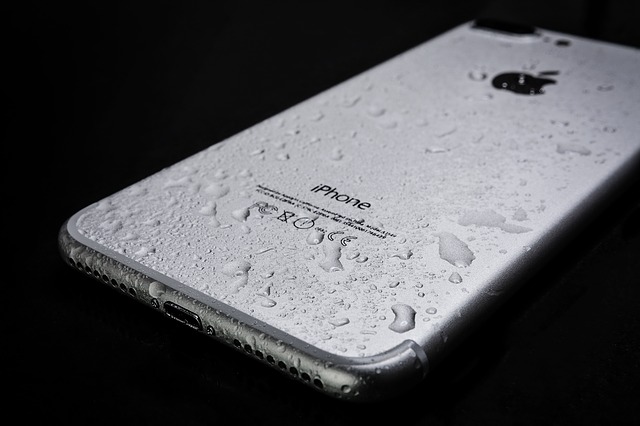 On the one hand, they can be used as splash protection above the water, on the other hand, they can be used to create underwater photographs
Waterproof mobile phone cases test
In the test of WDR all tested mobile phone cases survived the procedure. They were also under water for one hour (at a height of 2 m below the water surface), standing in the water and protecting the cell phone.
How good are underwater photographs with a waterproof phone case?
A waterproof phone case allows the smartphone to become an underwater camera. Underwater photography in particular has been inspiring people worldwide for decades. With an appropriate phone case everyone can easily and inexpensively stow a cell phone and create underwater photographs.
However, make sure during use that on the phone case manufacturer's specifications are found that indicate the maximum depth of water. It may also be that a maximum duration of underwater use is indicated. After a while, the water-resistant properties can subside.
However, a photograph by means of a mobile phone sheath under water also causes problems. The captured photo has a slight haze through the shell, as it is not completely transparent. Especially under water, it is difficult to operate the touch screen. the usual technology no longer responds to pressure but to a fingertip, therefore, this is difficult and so others underwater.
In the waterproof mobile phone cases test of the WDR showed how hard it is to take underwater photos with the help of the smartphone. One way is to easily create a video.
The video can already be started on land, then the phone is stowed in the waterproof phone case and then it goes into the water. In retrospect, individual pictures can be selected from the video.
How deep is my phone under water protected by a waterproof phone case?
The waterproof phone cases usually protect cell phones at a depth of up to 2 or 3 meters. This varies from model to model as each case will withstand a different water pressure.
The manufacturer's information can usually be found on the product detail pages in the online shops.
When standing up paddling, swimming or snorkeling typical cell phone cases should be sufficient. You will rarely dive deeper than to a depth of 2 or 3 meters. In the swimming pool, for example, the phone can sink to the bottom without the water penetrating.
Conclusion: We recommend these phone cases. They are well suited for SUP tours and have earned a place in our list of best gift ideas for Stand Up Paddlers .
Other Sources
https://www.macwelt.de/produkte/iphone-6s-wasserdicht-huelle-case-vergleich-10022971.html
Smaller discount offer many manufacturers from time to time, but at supboard-99.dethere are currently up to 150 € discount on selected SUP boards.
If you do not hit, it's your own fault!
-> To the reduced boards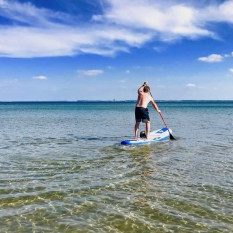 2019 is a great year to enter Stand Up Paddling. Sure the summer will be just as great as last year. And the selection of boards has never been so great!
My favorites for this SUP season are: